Fresh Designs from Blunt Umbrellas - The Perfect Gift Idea
15 November 2019 | Admin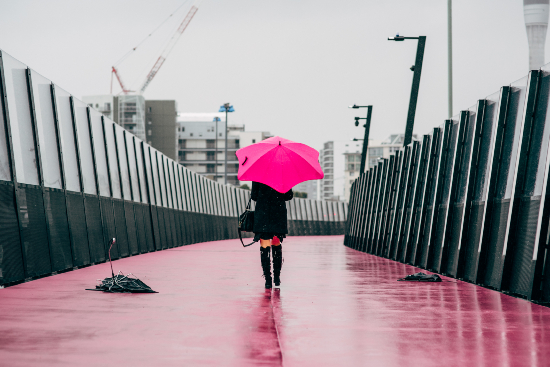 The weather in the UK these past couple of weeks has been atrocious, November is certainly shaping up to be a month of weather that most people wish would disappear.
With these unpredictable showers, we can expect to see some very windy days too as we progress from Autumn into Winter, so we recommend choosing an umbrella that works well in both rain and wind. For these occasions, one umbrella in particular stands out. The Blunt Umbrella.
We have just taken stock of some fabulous new designs from Blunt, which we outline below:
The Blunt XS_Metro Range - New Colours for 2019/20
Introducing
Chilli Pepper Red
and
Guacamole Green
- the two stylish new colours that Blunt have released as part of the folding Blunt XS_Metro range. These superb unisex windproof umbrellas are now available to buy at Brolliesgalore!
The Blunt XS Metro Folding Umbrella features a 2 stage folding mechanism with the strength of Blunt RTS, Blunt's revolutionary Radial Tensioning System (RTS). RTS creates an unflappable, aerodynamic weather canopy. It has been proven in winds up to Force 12 (>117 km/h) - way beyond the capability of any conventional umbrella. And its uniquely hard-wearing design means it will be a pleasure to use, year after year.
Easy-to-grip rubberised handle

Stylish tube for extra protection and storage

Length including handle 36cm

Span when open approx 95cm

Blunt Classic Range - New Colours for 2019/20
The Blunt Classic, as the name suggests, is the original Blunt - the walking length windproof umbrella that started it all! We have added two new sophisticated colours to our Blunt Classic lineup for the beginning of 2020 - the Navy Blunt Classic (top) and Charcoal Blunt Classic (bottom) - which we are sure are going to be a hit with people looking for gifts this Christmas time!

Revolutionary extra-strong windproof navy blue or charcoal coloured umbrella with Radial Tensioning System. 6 Double struts with telescopic floating ribs. This redirects, transfers and distributes tension right to the edge, where it is needed most, creating an unflappable, aerodynamic windproof canopy proven on winds up to force 12 (117km/h)! Way beyond the capability of any conventional umbrella. Very generous canopy.
By Blunt Umbrellas

Easy-to-grip rubberised handle

Stylish tube for extra protection and storage

Length including handle 84cm

Span when open approx 120cm

Weight 640g
Blog Categories
Brolliesgalore Blog