New Art Print Umbrella Collections by Soake
6 May 2021 | Admin
You've got to love the British weather - we have a glorious sunny April when we are still very much in lockdown, yet as soon as we start to open up, the postponed April showers make an appearance in May! If there's one thing we can predict about the British weather, it's that it will always be unpredictable!

Luckily, in anticipation of those inevitable downpours, we have been beavering away at Brolliesgalore ensuring that we have a range of new and beautiful umbrella designs in stock for the year ahead, and we are sure our customers are going to love what we have available this Spring.

From Soake, a UK-based umbrella brand, we have a delightful range of new and exciting art umbrellas. These colourful designs are printed on the quality waterproof canopies of Soake's StormKing range of auto open walking length and auto open & close folding umbrella frames. Thanks to their fibreglass construction, they are very robust and wind-resistant, ensuring that they will withstand (most of) what the weather can throw their way!

These Art Print umbrellas are split into two collections: the City Collection and the Nature Collection. The City Collection features a range of urban designs in both Mono and Full Colour Prints designed by P.D. Moreno, while the Nature Collection features a range of vivid animal print designs.

Let's take a closer look at a few of these fresh designs...
Stormking Classic City Collection Umbrella by Soake - London Mono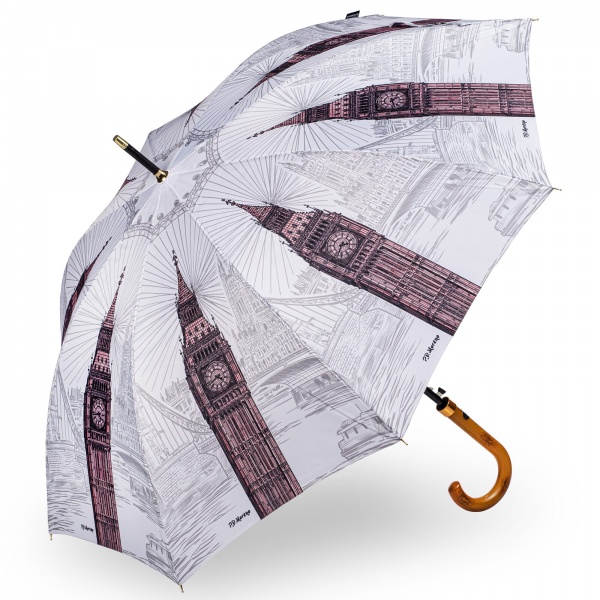 Automatic opening, super strong fibreglass ribs and sturdy fibreglass shaft

High performance 190T polyester waterproof fabric

Strong fibreglass frame and shaft

Flexible frame for greater wind resistance

Matching storage sleeve

Length is 100cm

Span when open 100cm

Weight 555g
Blog Categories
Brolliesgalore Blog