20 Years of Brolliesgalore: Thanks for the Journey come Rain or Shine
3 November 2023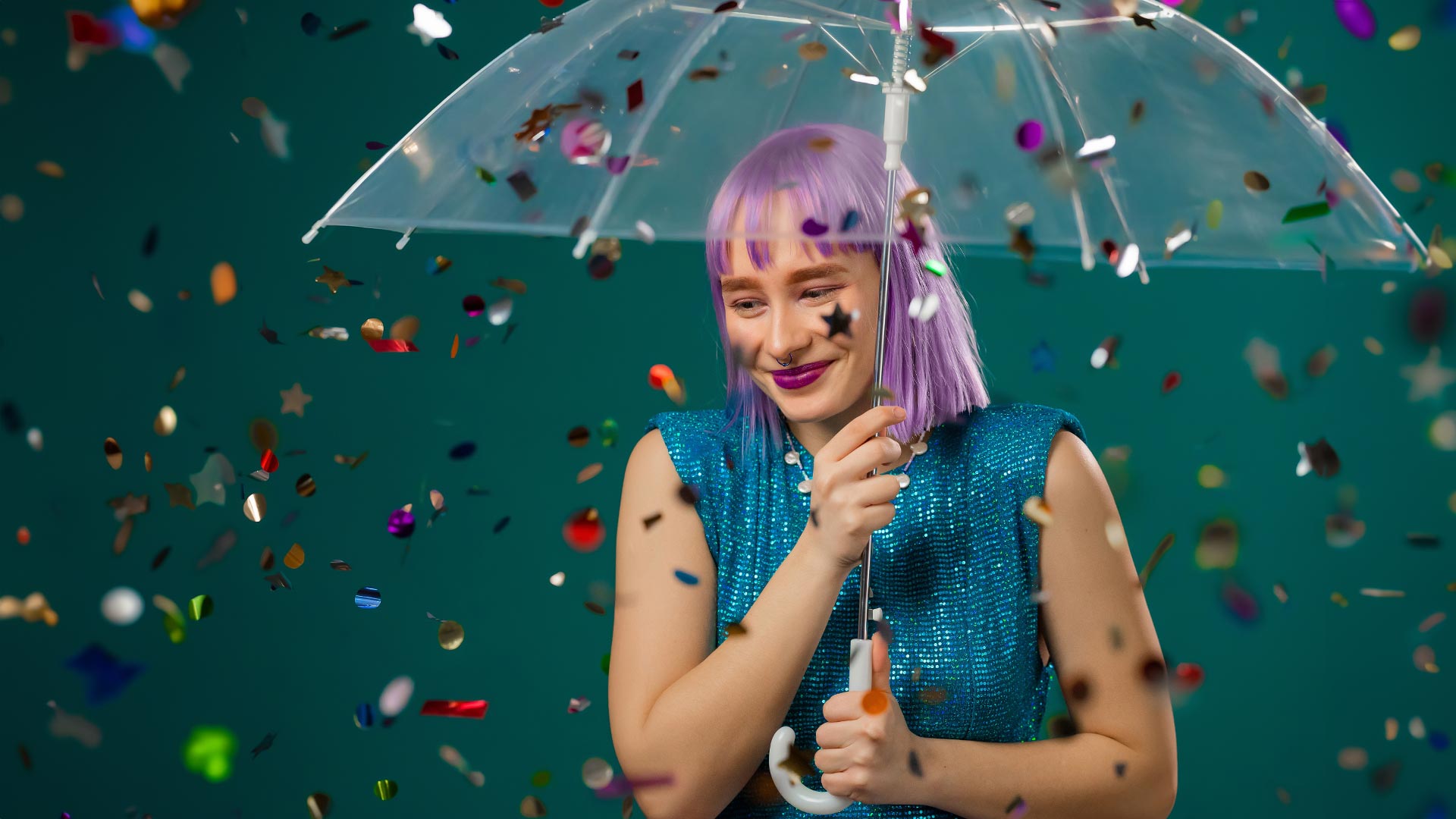 Two decades ago, amidst the pitter-patter of raindrops, a vibrant idea was born – Brolliesgalore.
What started as a humble venture has blossomed into a haven for rain enthusiasts and fashion aficionados alike. As we celebrate 20 years of keeping you covered, let's take a stroll down memory lane and explore the magic that has made Brolliesgalore an icon in the world of umbrellas.
We always say in Brollyland that time moves fast – 20 years has flown by! From our humble origins in my parent's spare bedroom, when Amazon sold books and no one had heard of Facebook, to evolving into the trusted go-to brolly shop we are today, this journey has been truly extraordinary, and it's all because of you – our valued customers.
The Genesis of a Rainy Romance:
In the year 2003, Brolliesgalore opened its virtual doors to offer a curated selection of umbrellas that transcended mere utility. It was a dream nurtured by a passion for turning rainy days into opportunities for style expression. Little did anyone know that this seed of an idea would sprout into a lush garden of rain-related wonders.
The Evolution:
Brolliesgalore embarked on this journey with a simple mission – to redefine rainy days with stylish and durable umbrellas. Over the past 20 years, we've transformed into a symbol of fashion, offering a diverse range of umbrellas that seamlessly blend functionality with flair. From timeless classics to cutting-edge trends, each umbrella is a testament to our commitment to quality and innovation.
Rain, Shine, and Everything In Between:
Brolliesgalore has weathered storms and basked in sunshine, adapting and growing with each passing year. Our journey has been as unpredictable and exciting as the weather itself. Just like a trusty umbrella, we've stood strong, keeping our customers covered in all seasons of life.
Customer Stories:
The heart of Brolliesgalore lies in the stories of our customers. We've heard tales of people finding the perfect umbrella to match their style, creating unforgettable memories under the protective canopy of our products. It's these stories that fuel our passion and drive us to continue providing top-notch rain umbrella for every unique personality.
New Collections:
While we celebrate the past, we eagerly anticipate the future. The years ahead hold the promise of fresh designs, exciting collaborations, and innovative creations that will enhance your rainy-day experience. Stay tuned for upcoming umbrella collections that marry practicality with the latest trends, ensuring you're always ahead in the style game.
Visit our website to explore our journey in detail and discover the latest additions to our 2023/2024 collection like the new Naked Décor Folding Umbrella Range and the new Emily Smith Umbrellas. As you're aware, our passion lies in discovering fresh and captivating umbrellas for you and we hope you enjoy them as much as we do!
Thank You for 20 Wonderful Years:
As we raise our umbrellas in celebration, we extend our heartfelt gratitude to our loyal customers who have been part of this incredible journey. Your trust and support have been the sunshine that has kept our rainy days bright. Here's to 20 years of rain-soaked adventures and countless more to come!
In the world of umbrellas, Brolliesgalore isn't just a store; it's a celebration of rain, a testament to the beauty that can be found in the simplest of things, combined with good old-fashioned customer service. As we toast to 20 years, we invite you to continue dancing in the rain with us. Thank you for being part of our story, and here's to many more years of keeping you covered in style.
Happy anniversary, Brolliesgalore – where rain meets romance!
Warmest regards,
From all the Brolliesgalore Family.