Colourful Rainbow Umbrellas for Mother's Day
23 March 2022 | Admin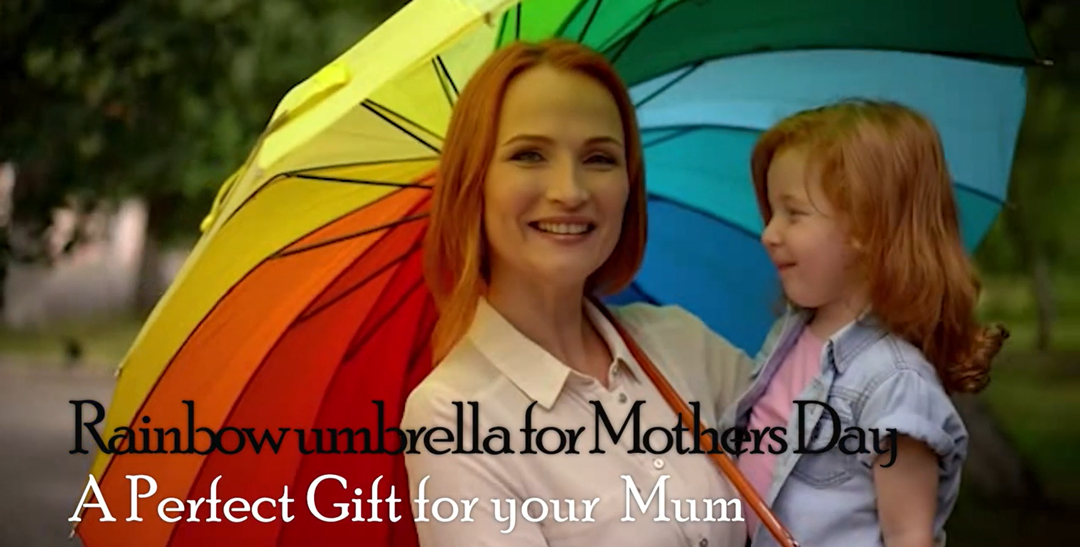 It looks as though spring has certainy sprung, based on the unusually sunny weather we've had this week! However, it looks like we're due more rain next week, so we hope you're all enjoying it while it lasts. This Sunday (27th March) is also Mother's Day in the UK, so many of you will be looking for a bit of gift inspiration! So, this Mother's Day, why not choose a beautiful colourful umbrella to brighten up those Spring showers to come? We have a wonderful range of rainbow umbrellas in a variety of styles, that you can be sure will brighten up those rainy days. What's more, an umbrella is a gift that can be used all year round to help protect you from both the rain and sun!

We have put together a video showing some of the gorgeous rainbow umbrellas that we have available at Brolliesgalore, so make sure you hit 'play' below. Whether it's a compact folding umbrella, or a multi-panel walking length umbrella, you can be sure these gifts will brighten up your Mum's special day this weekend!

Express delivery options are available at checkout if you need these quickly. You can view and shop from our Rainbow Umbrella range today by clicking on this link.
Blog Categories
Brolliesgalore Blog