New Fulton Parasoleil UVP Umbrellas for 2020
Wednesday, 22 January 2020 | Admin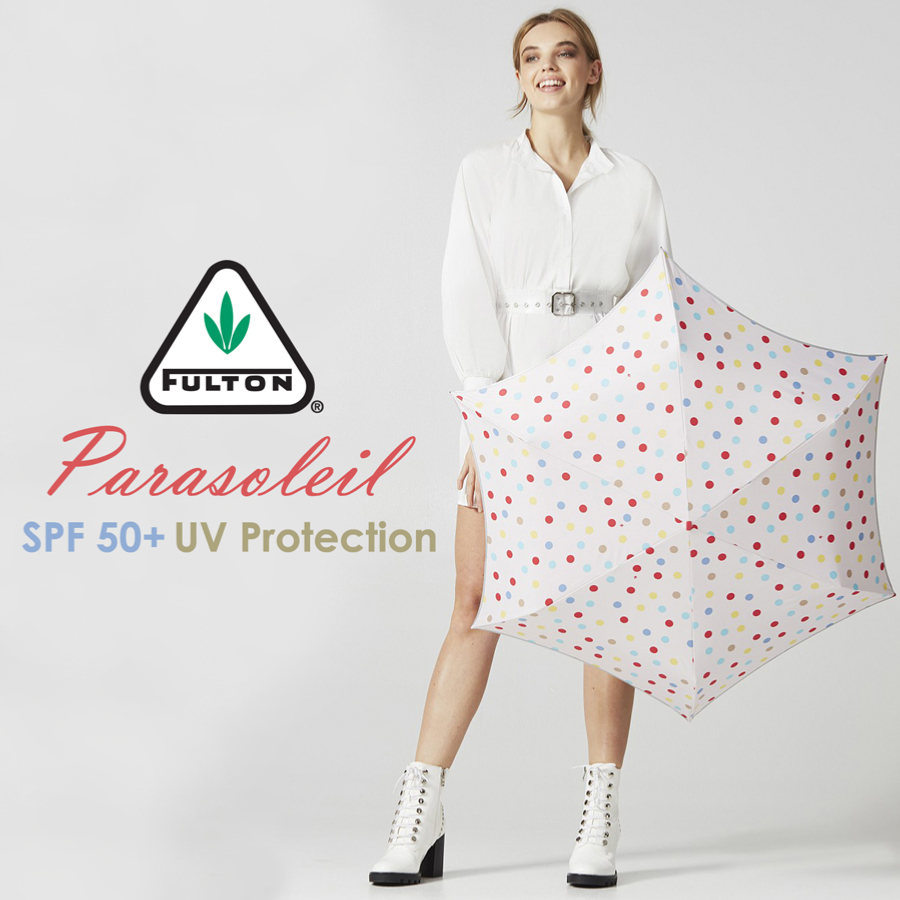 The days still may be short, gloomy and cold, but we are already starting to see new product lines arriving for Spring & Summer 2020. Even more exciting is that we now have some early arrivals from Fulton available, that we are sure you will love!

Fulton's popular Parasoleil parasol-umbrellas have three new beautiful contemporary designs available for Spring & Summer 2020 - choose from gorgeous pastel colours with polkadot & floral patterns. These fabulous umbrellas are not only fully waterproof, but they also offer full SPF50+ UV protection. So be sure to keep yourself protected from the sun and the rain with a new Parasoleil UVP umbrella. Get ready for the sunny summer weather by checking them out on our
Fulton Umbrellas page at Brolliesgalore
!
New Parasoleil UVP50+ Umbrellas from Fulton
The Parasoleil is a lightweight folding UV protective (SPF 50+) parasol designed and manufactured by Fulton. Although most of us love the sun, unprotected exposure can be harmful.
Fulton
's high performance waterproof fabric has been technically developed to block more than 99% of incident UV. This manual, folding umbrella's shake dry water repellency and acrylic waterproofing features coupled with it's UV protective layer offers high protection from sun and rain. These
Fulton Parasoleils
are available in three new designs, new for Summer 2020. These are:
The parasoleil is lightweight, convenient and benefits from a wind resistant design. It comes in its own slimline case with silver trim and cheerful sun emblem zip pull.

Please note:

This umbrella is mainly a parasol, although it is waterproof it can be used in light rain and has a wind resistant frame (which means it can be blown inside out and reversed without damage to the frame) It is not a windproof umbrella and due to the size of the canopy will not give a lot of cover from the rain.



Product Details:
lightweight wind resistant frame

Specially developed high density acrylic waterproof canopy with reflective silver coating

Additional anti UV protective layer

Healthy, cool and comfortable

Keeps you cooler and more comfortable

Length including handle 25cm

Span when open approx 98cm