Exciting Colour Changing Umbrellas from Floss & Rock
28 February 2020 | Admin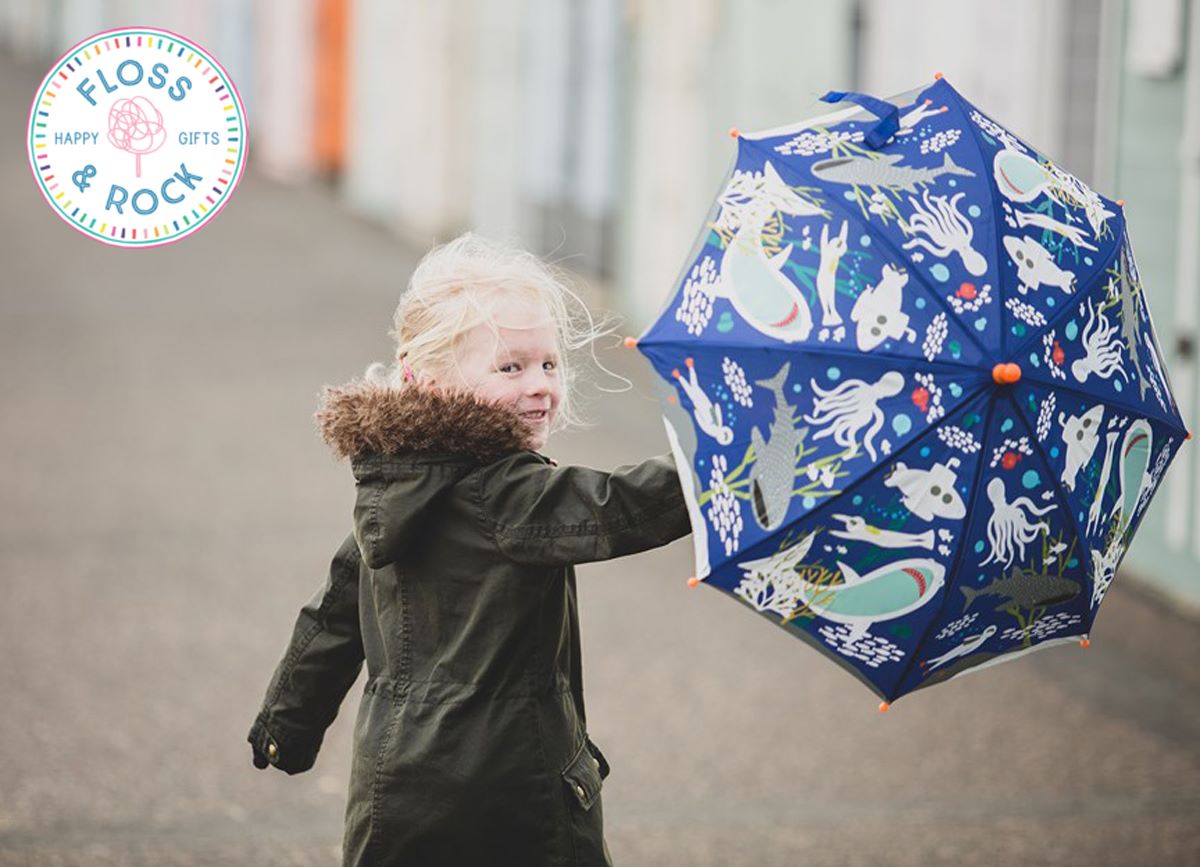 Today's blog is one for the kids! And to be honest, with the umbrellas we're chatting about today, I'm sure some adults out there wish they could have these too! I know I would definitely love one! :)
The range of exciting colour changing umbrellas is now back in stock. We've been waiting for a little while for some of these to be available again, as they were so popular at Christmas.

These fun umbrellas each have exciting designs, full of cartoon characters that relate to a particular theme. So whether your kid loves Space, Unicorns, Princesses or Animals, you are sure to find the perfect colour changing umbrella for them today at Brolliesgalore.


Each umbrella, as you can see from the before and after photographs, changes colour in its own special way when it's raining. You can be sure your kid will love going out on these grey rainy days of winter with one of these fun umbrellas. They also make the walk to school a bit more enjoyable too when the weather turns.

So why not browse some of the range below and see which theme your child likes? To see our full range, browse our Colour Changing Umbrellas category now.
Blog Categories
Brolliesgalore Blog